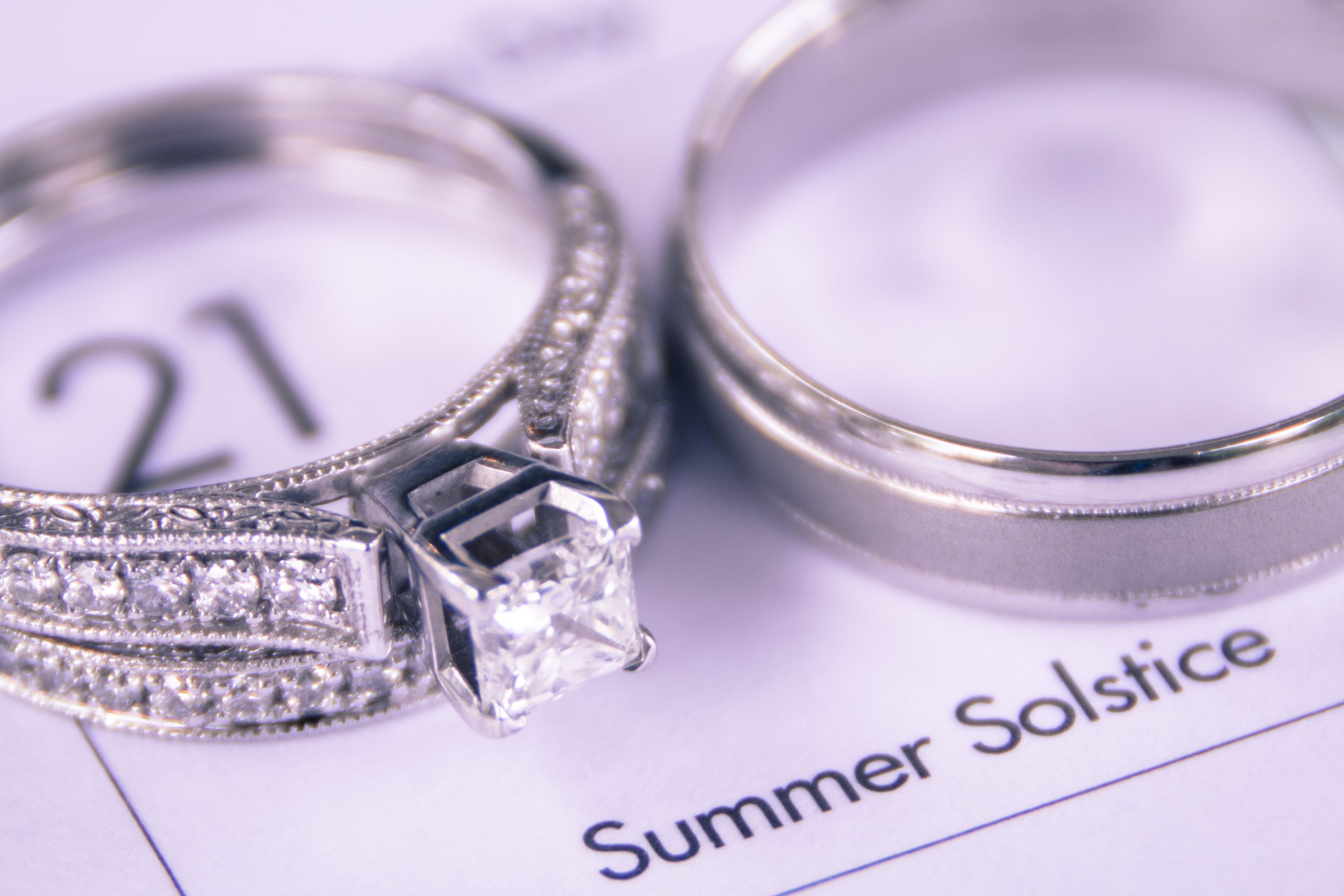 Congratulations!  You've gotten engaged and now everyone is asking you questions that you don't have answers for yet.    Choosing a wedding date can be easy or difficult.  There are a few factors that play into picking a wedding date that we're going to talk through today.
Season or Month of your preference
Religious or Cultural Requirements
Venue or Vendor Availability
Personal Schedule
First, the Season or Month that you and your fiancé prefer.  If you want a fall wedding, you're looking at September, October, and November dates.  If you want to be a June Bride, then June is your month!    I often like to ask couples about their ideal wedding vision.  If you prefer golds, oranges, reds, then maybe the fall is the best fit for you, since those colors are easily available (at least in Ohio).  If you want to avoid the school year, because one of you is a teacher, than the summer months or even a winter break will be ideal. 
Second, if you have any religious or cultural requirements for marriage, those will play into your date selection.  There are Catholic, Islamic, and Jewish holidays that do not allow for weddings on those days.  If you are religious, then there may be requirements to get married within their parameters.  For Catholics, your home parish will schedule your wedding date, based on the availability of the church and the parishioners' schedule.  I strongly recommend that once you are engaged, reach out to your parish, synagogue, mosque, etc. and ask about their requirements.  They may not only be around the date – there can be pre-marriage requirements you need to fulfill, too.
Third, if you have a Venue or Vendor that you absolutely MUST work with, you'll want to consider their availability.  This might be a popular venue with the perfect space or a photographer you have followed for years on social media.  It could be a DJ that you've experienced an amazing dance floor. 
Fourth, we'll talk through your own personal schedule.  Look at upcoming work projects, busy times at work, and anything else that's already planned for the future.  This may include other family members' life events.  Knowing that the month before your wedding is going to be busy, with or without a Wedding Planner, is important so that you can make time now.
Now, if you're ready, go pick that wedding date.  Breathe.  Write down all the notes.  Grab a calendar and start to talk about when you want to get married.  If you'd like to talk about it, book a call.  If you'd like guidance on choosing your wedding date, let's talk about it.  (My record is 30 minutes from unknown to date selection.)