First of all, your wedding day may require different or additional items. Add anything you think you might need to keep looking amazing, gorgeous, and fierce on your wedding day!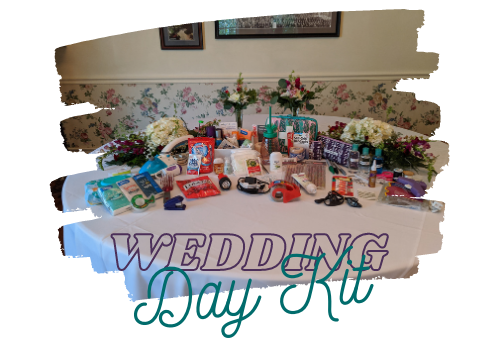 I keep items in five categories: Sewing Kit, First Aid Kit, Hair, Make Up, and Extras.
The sewing kit contains a couple of usuals – safety pins, clear nail polish, tide pen, static guard, lint roller – as well as a few unusuals – hem tape, chalk, super glue – because a wedding dress adds a different layer. You'll be surprised how well chalk can get out a stain (or cover it up) on a wedding dress of various shades of white.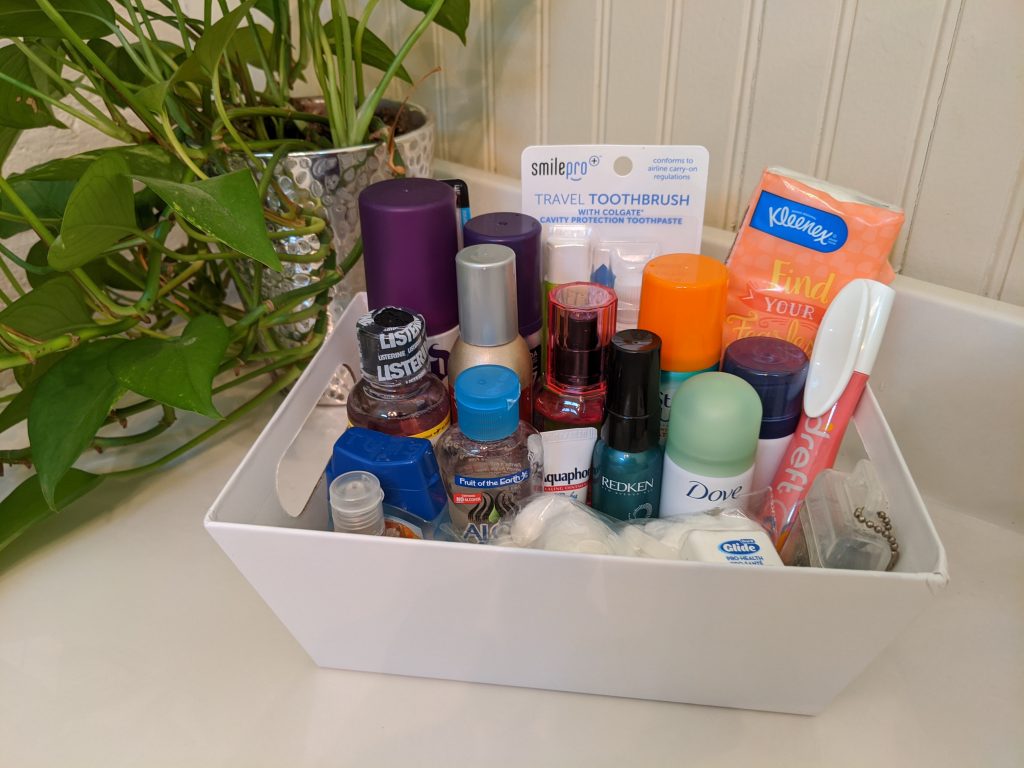 The first aid kit is fairly basic, with the addition of sunscreen and bug spray. Even if your wedding isn't outside, you may be traveling from location to location, taking photos outdoors, or otherwise hanging out in the sun. Going from sun-kissed to sun-burnt isn't fun on any other day, let alone your wedding day.
Items for hair are all geared towards keeping your fancy-do fancy until the last dance ends and you enjoy a Grand Exit.
The makeup selection is along the same lines, keeping your face fresh and picture-ready all day long. If you choose to wear false eyelashes, being prepared for one (or both) of them to come off at some point during the day.